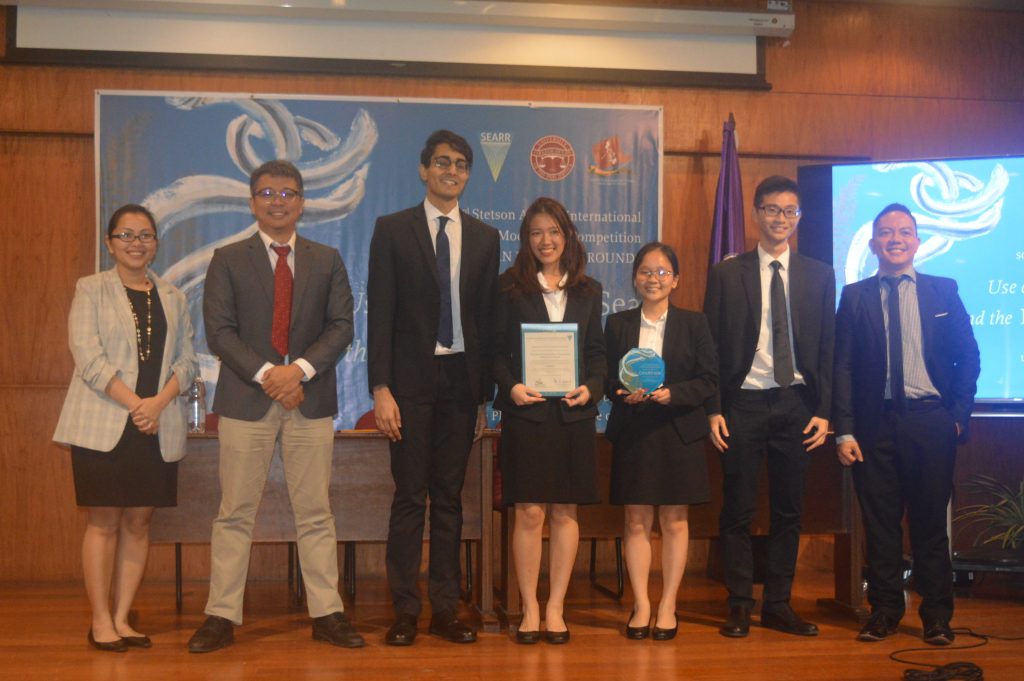 The University of the Philippines Law Center through its Institute for Maritime Affairs and Law of the Sea (UP-IMLOS) and Institute for International Legal Studies (UP-IILS), hosted the Southeast Asian Regional Rounds ("SEARR") of the 23rd Stetson International Environmental Law Moot Court Competition ("Stetson") last January 8 to 10 at the UP College of Law. The Stetson is the most prestigious international environmental law moot court competition that focuses on the legal aspects of global environmental challenges. One of two student teams representing the National University of Singapore bagged the championship during the Stetson SEARR.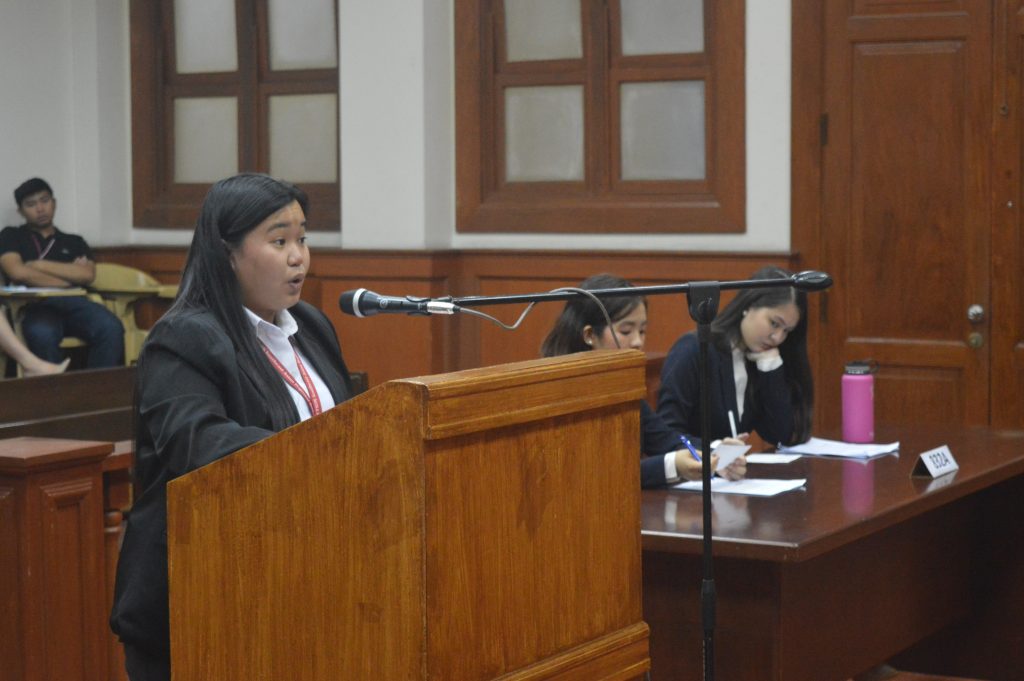 This year's competition centers on the "Use of the Sargasso Sea and the Protection of Eels", involving coastal States' responsibilities under international environmental treaties. These include the Convention on Biological Diversity (CBD), Convention on Migratory Species (CMS), UN Convention on the Law of the Sea (UNCLOS), UN Framework Convention on Climate Change (UNFCCC), and the Paris Climate Agreement.
A total of 14 teams participated in the Stetson SEARR, hailing from law schools in the Philippines, Singapore, Malaysia, and Thailand. Four of these teams will be moving on to compete in the International Final Rounds of the Stetson Competition in Gulfport, Florida, namely, the University of the Philippines, University of St. La Salle, and two teams from the National University of Singapore (NUS).
Next to NUS' Applicant Team, the University of the Philippines emerged First Runner-Up of the competition, with mooter Camille Angela Santana Cruz receiving the award for Best Speaker in the Final Round. Awards for the top five speakers during the preliminary rounds were also given to the following, ranked first to fifth: Danelle Leigh Pandan Villadolid (University of St. La Salle), Mark Brainwin Lora Que (Ateneo Law School), Lcid Crescent De La Gente Fernandez (University of San Agustin), Princess Joy Quinto (Lyceum of the Philippines University),and Daniel Victor Labrador Zayco (University of St. La Salle).
The Ateneo Law School also received an award for submitting the Best Memorial, followed by the NUS Applicant Team, and the University of the Philippines.
The International Final Rounds of Stetson will be held in Gulfport, Florida on April 11-13, 2019.